The Best Job Site Buddy
These are the answer to your job site storage needs, and way more practical than an overseas container. Use these for any storage on the site, whether it's chemicals, building materials, or equipment. These containers will make your operation more efficient, saving you time and money.
---
Easy to Set Up + Easy to Move
Any machine with forks can get this container into the optimal spot for the job. If the need arises, you can reposition the container as the job progresses. For instance, on a construction site, easily place this container next to your crews, assuring supplies and tools are close to your team when they need them.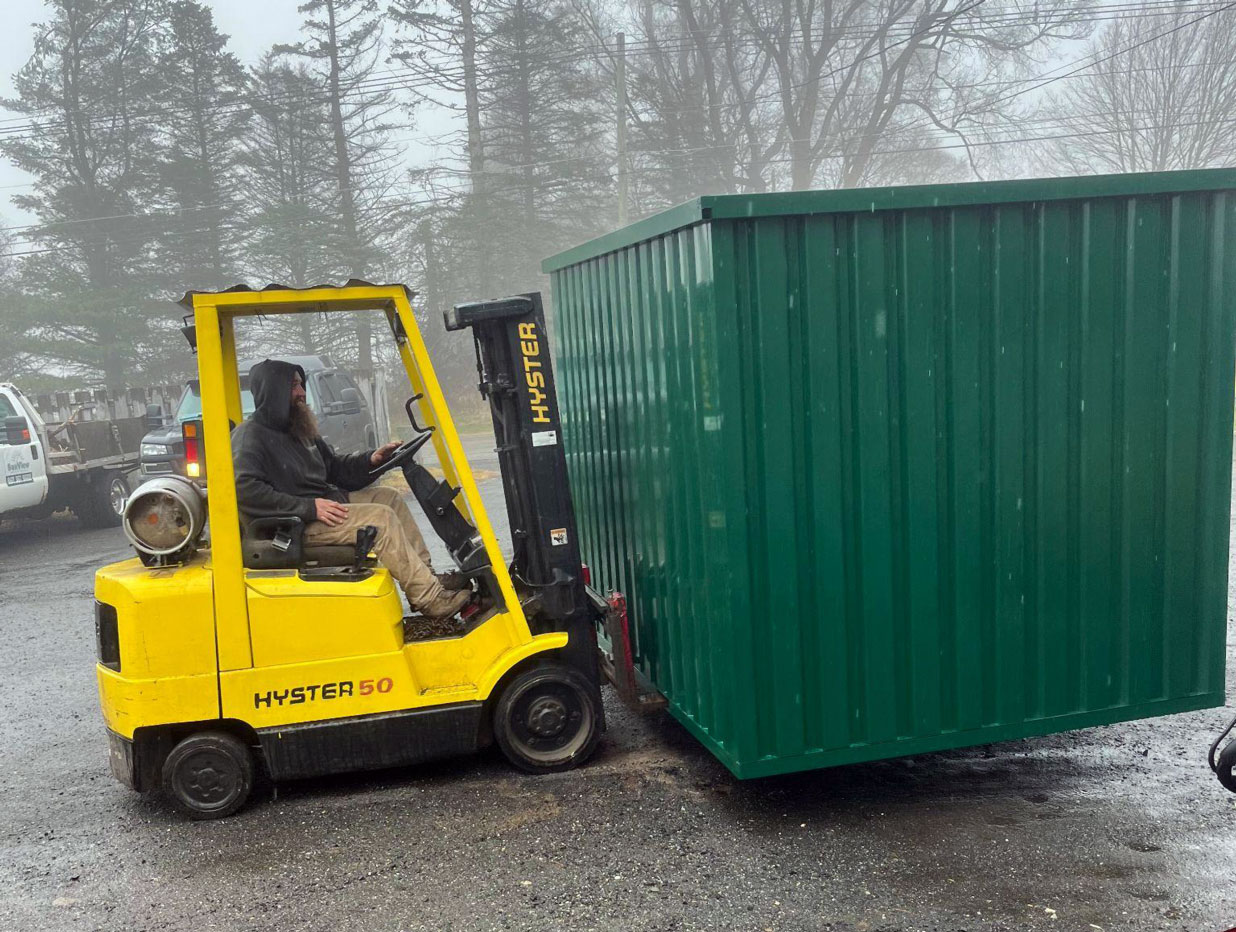 ---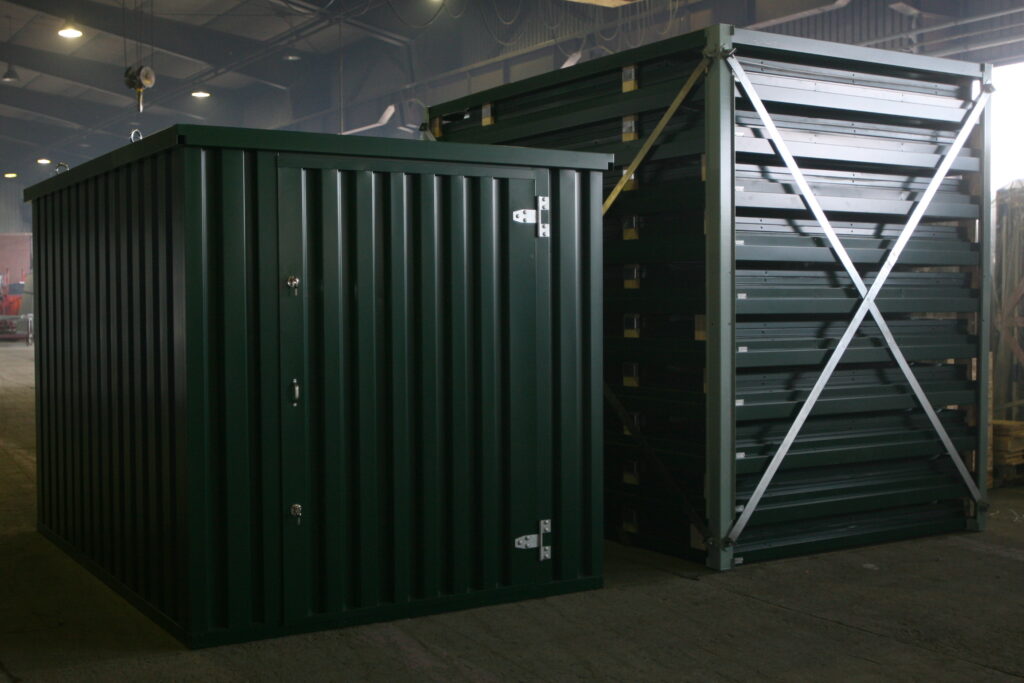 Heavy Duty
Our 20 gauge galvanized steel is strong, weatherproof and the joints are rust-free. Our units can sit on any ground surface and have air flow below them, and the OSB flooring is treated for moisture and insect resistance. These units are built to last for years to come!